There's something about this week; between the nor'easters and the polar vortexes and the Monday holidays, I've had a really tough time keeping track of the days. Today, for example, is apparently National Handwriting Day. (Thank you—again—for the heads up, Kelly!)
No matter! We're overdue on sharing our New Years invites and holiday cards regardless of the day of the week.
This year, we were running shorter than usual on time; with closing in mid-November, and necessary winter-proofing projects a-plenty, we didn't have evenings or weekends to spare designing cards with multiple pieces and some assembly required. Even hopes for a 2014 monogram were dashed.
What we did have, as it happened, was a lonely bottle of gold enamel that survived the move but had yet to find a project. Since black (or navy) and gold has been our New Years theme for five years now, splattered gilding seemed like a quick, imprecise option for livening up a basic, black and white flat card.
I thinned the gold enamel with a bit of turpenoid (which also miraculously survived the move), and used a toothbrush drawn across a piece of cardboard to splatter gold across the black card front.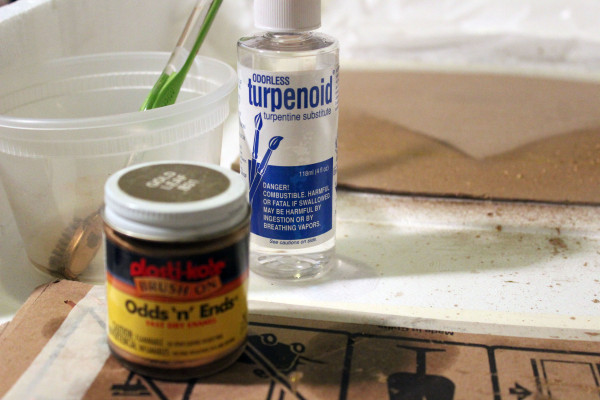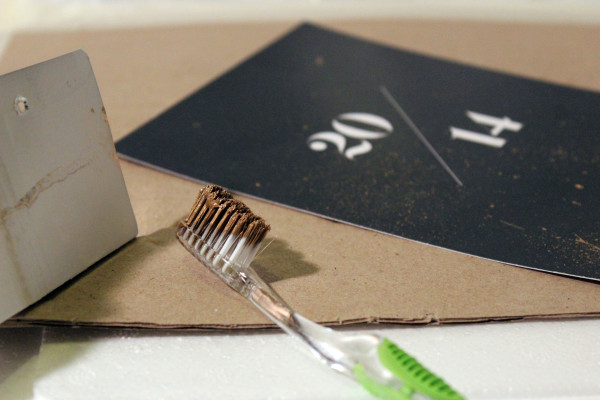 There was a learning curve.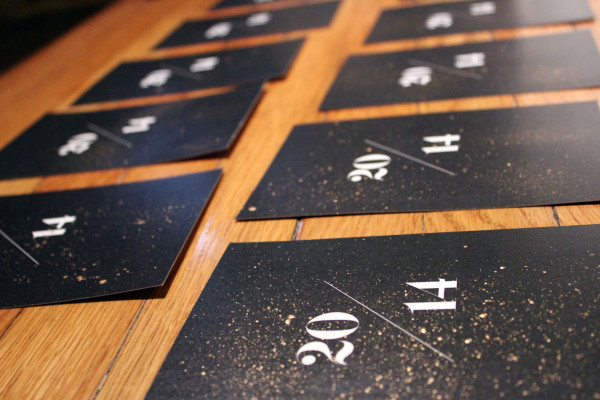 For the primary text and 2014 card front we chose Bella, a font I'd had my eye on for months, and the numerals of which had inspired some of my monogram attempts.
Once again this year, we designed two very similar but slightly different cards: one contained a new years invitation, and the other was a change of address and holiday greeting.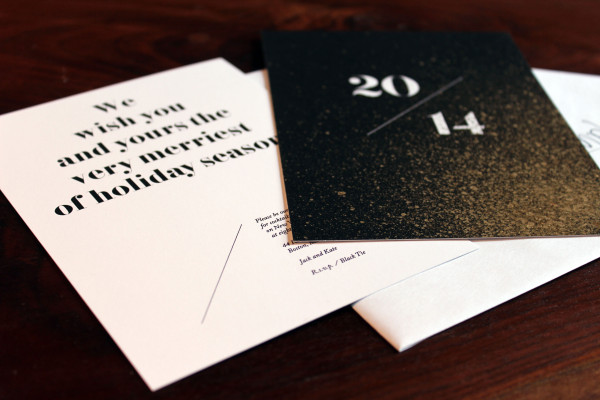 Though these were initially designed to be quicker and simpler than our usual holiday projects, we were really excited with the results—the gold enamel risked smudging in the mail, but it splattered beautifully and added a lovely richness and texture that we couldn't have achieved short of foil and letterpress.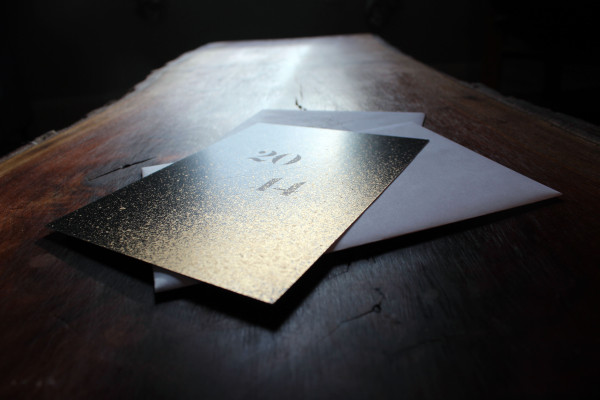 For bonus points, we uncovered some overlooked new years cava and confirmed that we continue to coordinate with our festive beverage of choice, as well.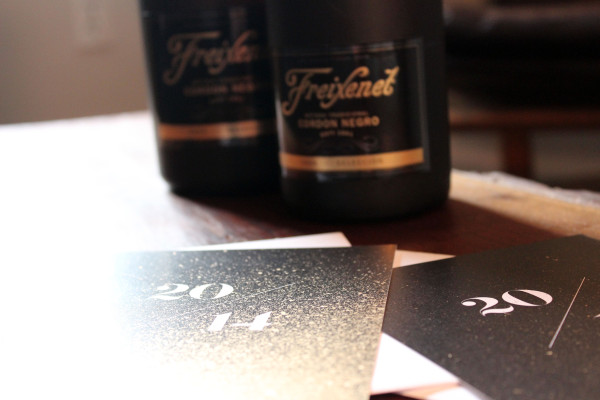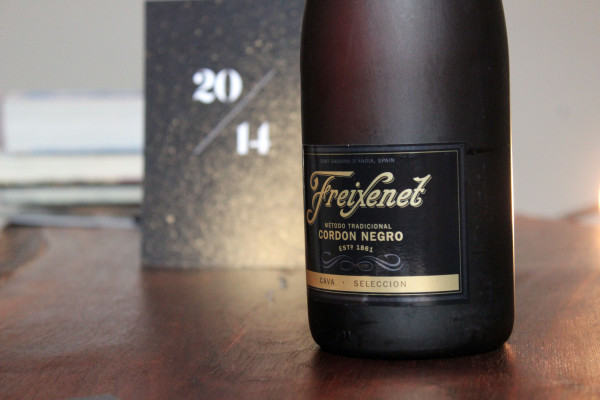 And that font. I'm still smitten.
These cards were simple to design, simple to assemble and simple to send out with standard postage. Who could ask for anything more?
Did you have any favorite holiday cards this year? Do you still believe in paper greetings?
For a peek back to holiday cards and NYE invitations from recent years, head here: 2013; 2012; 2011
image credits: Union Jack Creative