When I packed up from my small hometown in rural PA and headed to Boston for college, my grandmother quipped (with only the best intentions very early in her dementia) that it was the beginning of the end of me. Leaving the town that houses the majority of my family, then and every visit since, is one of the harder parts of falling for a city outside my native region.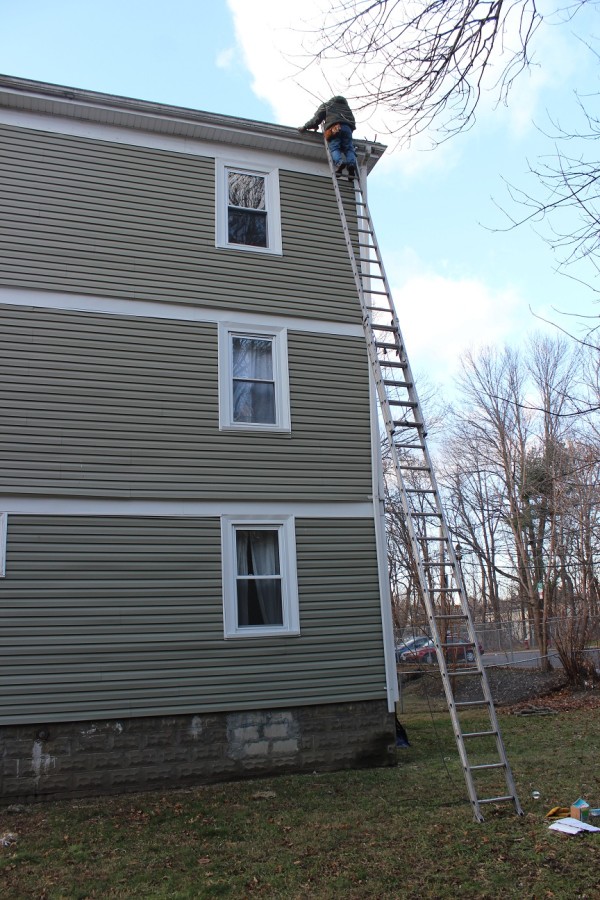 I'm so grateful for family that is willing to make the trip, family willing to get to know my city, and lately, especially, family with the know-how and willingness to help with the house. The drive is six hours if you catch the George Washington after 11pm—doable, but nothing to sneeze at—and last weekend, my parents left at 2am to get to us before breakfast.
There were some serious issues that needed our attention before winter: soffit was falling from the (three and a half story) roof, birds were nesting where the vinyl should have been, siding was cracked, gutters neglected, flashing improperly installed. These are not the creative projects, not the sexy work we're looking forward to, but they're crucial and they needed our attention sooner rather than later. We could (thankfully) call upon my dad's professional expertise, and comfort 40 feet up, to make some repairs and advise on others, while my mother very patiently tagged along to Home Depot (four times), painted interior doors we hadn't yet tackled, kept us on track and helped us add some cheer.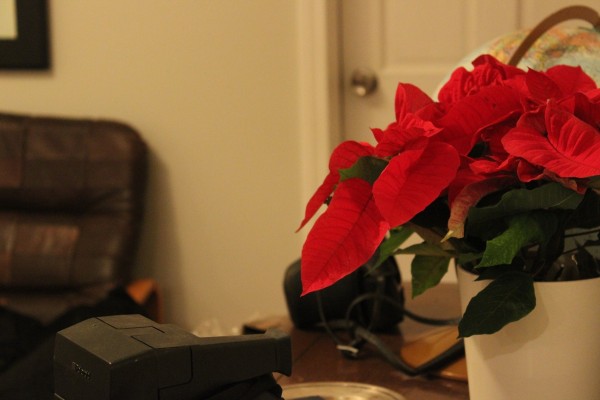 In other super-exciting projects, we also managed to open a boarded-up side door to the basement, and reframe and install a shiny new security door. We can't wait to build out interior stairs and a rack to get our bikes (and our tenants') out of the front hallway.
After my parents braved the oncoming weather and headed for home, Jack diassembled and repaired the shower faucet that was dripping steadily in our unit. (Thank goodness.)
We've got a long way to go—but on the bright side, we're no longer in this state:
Thank you, Zieglers, for spending your weekend working with us! Next trip: more beer, fewer ladders.
image credits: Union Jack Creative