After New Years, we had finally gotten our house (almost) in order. Tools were still mostly in the apartment instead of the basement, but major pre-winter repairs were done, holiday things were stored away, pipes were fixed so cabinet doors can stay closed, cable was rerouted so we could move our internet setup out of the dining room, shelves were cut for cabinets that had been lacking them, construction waste was gone, and the place was feeling almost sane.
So clearly, some demolition was in order.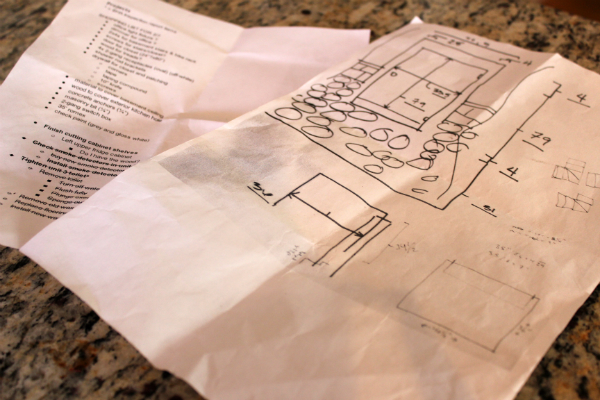 Once again, my parents were very, very generous in making a whirlwind weekend trip to help us knock out a few projects, and we couldn't be more grateful.
For starters, we finally built stairs to the basement door that we installed on their last trip, and a rack to move bikes (ours and our tenants') into the basement and out of the front hallway, now that they're more readily accessible.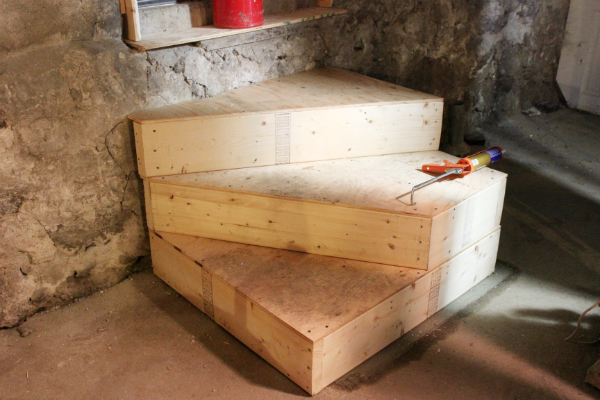 We started work framing out a front hall closet, and then turned to the wall to salvage some lumber to finish the closet job.
The Wall. This wall has been on our list since day one. The front of the house gets incredible light, and the dining room hardly gets any; at some point between original construction and our takeover, a (crooked) wall was thrown up along with a closet (which we had already removed) to make the unit a legal three-bedroom. We have no need for a third bedroom, but we do want a more open entertaining space, and the extra light—so as soon as we were certain that the wall was not load-bearing in any way, it was time to go.
We've still got electrical to move, drywall to hang, taping to do, painting to do again, and a closet door to install, but my parents' help cut the time spent on these four projects by more than half. Thank you!
More photos of the demo and the final product to come later, we promise.
image credits: Union Jack Creative