In other holdout projects from 2012, it's high time we share our New Years invitations.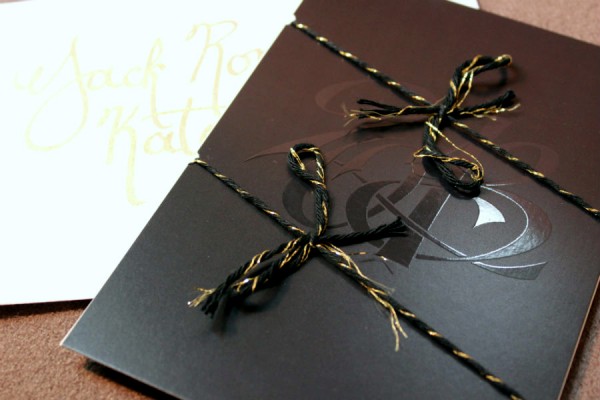 This year marked our fourth annual black tie NYE, and we were determined to not create a last minute rush to assemble invites. (Spoiler alert: we waited until the last minute.) This was the first year that we sent the cards out to print, rather than hand lettering or digitally cutting components at home. (It was the right choice.)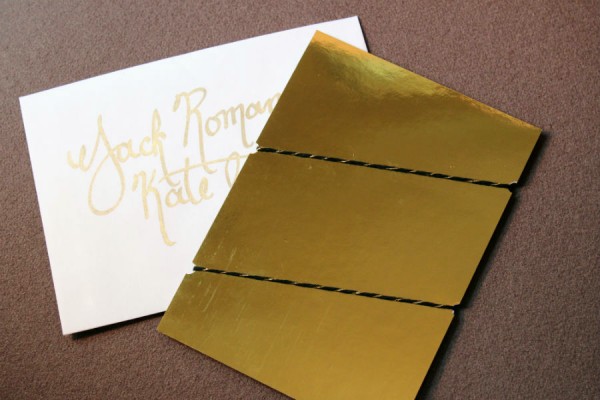 We moved back to black and gold this year after dabbling with navy in last year's invitations. Based on our success with the Dulchinos monogram earlier in 2012, we decided to create a 2013 "monogram" to use throughout the invitation and event. I sketched far too many 2-0-1-3's , and when I had a shape that we liked, Jack scanned it into Illustrator, recreated the shapes, cleaned up the curves and incorporated some breaks to show overlaps so that the file would be ready for print.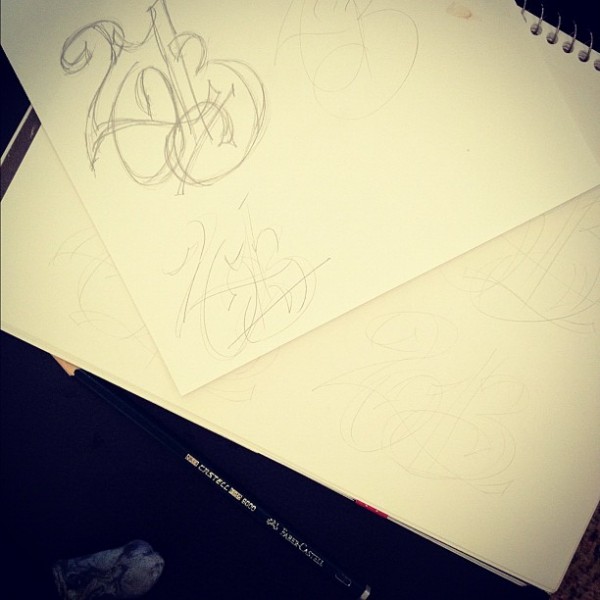 The card front was matte black on cover stock with a black gloss 2013 monogram using spot UV.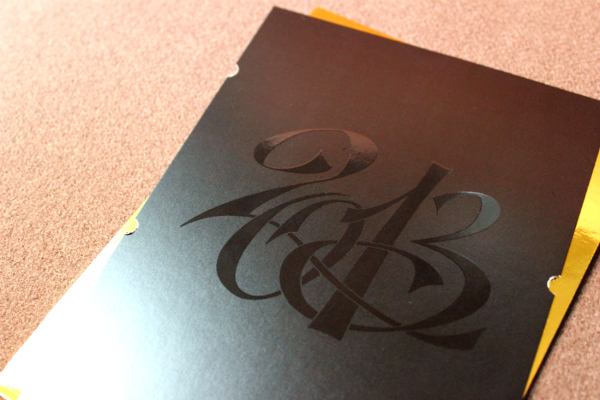 For the card back, we used a high gloss gold metallic stock, and designed a tree ornament and a bow tie that could be cut out and used with the black and gold twine that tied the cards together. The pictures we received of pets in bow ties were delightful, and one friend wore his to the party and rocked it.
We also wanted the cards to double as holiday cards – after all, it's really inexcusable for us, as a print design firm, to not send holiday cards – so we created two inserts that would allow the same front and back to be used for both invitations and holiday tidings.
We assembled the three print pieces, used a two-hole punch to clip four semicircles along the edges of the cards, then tied the whole shebang together with gold and black bakers twine from Knot and Bow. The notches held the twine in place and kept any pieces of the card from slipping out of the assembly.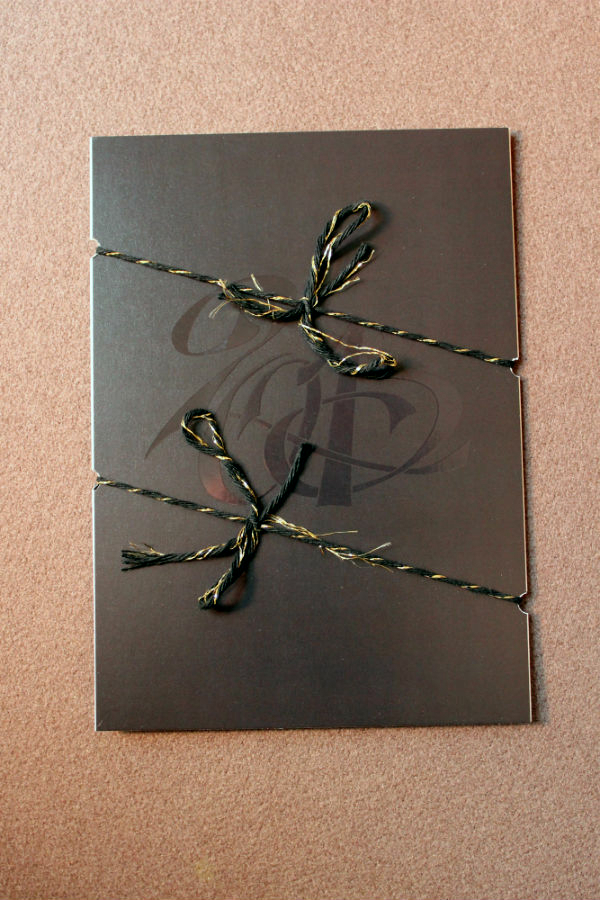 Once we had the 2013 monogram, we were eager to use it elsewhere. We used the same design on a custom rubber stamp, and stamped black cocktail napkins with a jaunty gold 2013.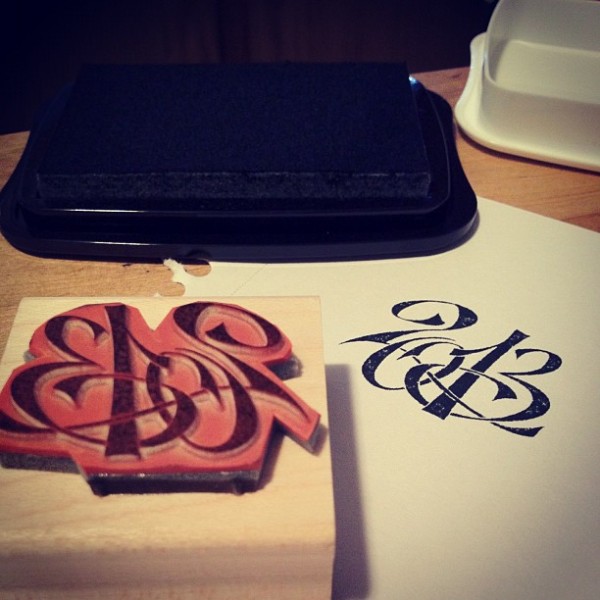 I may have gotten a little overzealous with my stamping; we're still using leftovers as dinner napkins.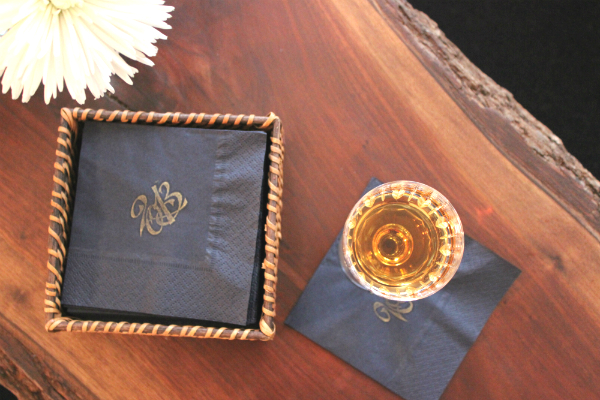 Do you have an event coming up that could use a sassy 2013 in its branding? Want a 2013 stamp of your own? We've got both the vector file and 2013 stamps up for grabs in our shop! (We also take requests.)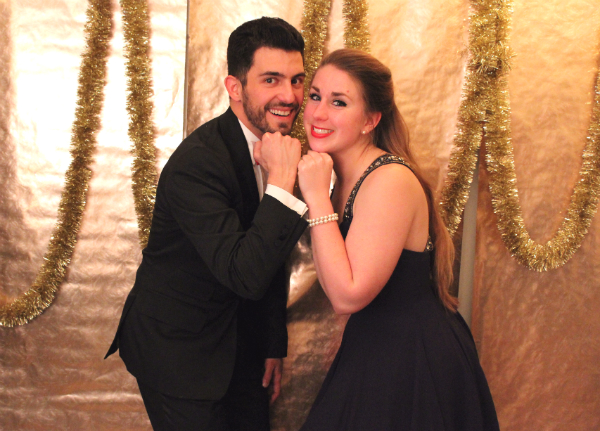 image credits: 7-Adam Briggs, feat. Billie; remainder-Union Jack Creative