We're long overdue in sharing a peek behind the curtain of the custom monogram we designed for Nick and Danielle last year – and there's nothing quite like a Monday "holiday" for catching up.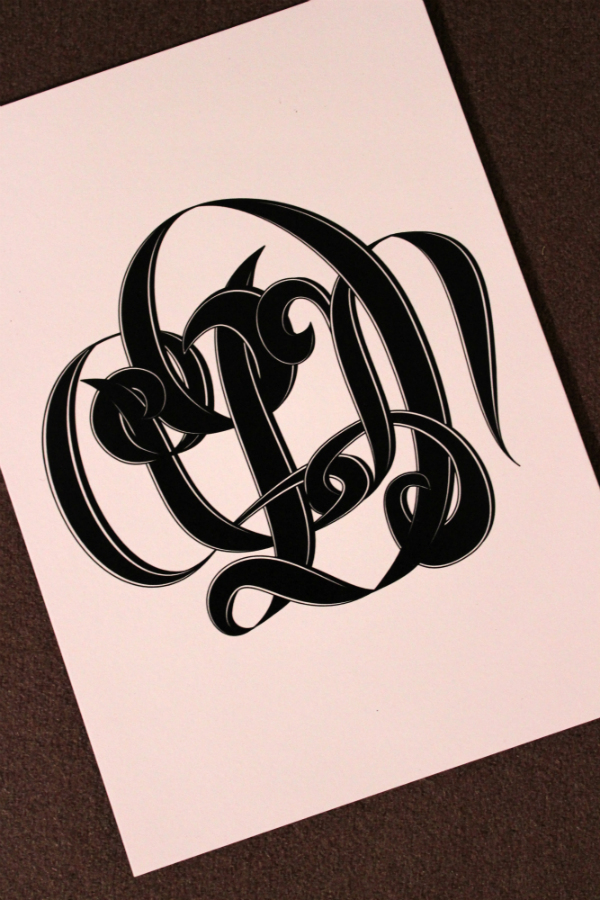 When we began working on the Dulchinos wedding suite, the couple knew that they wanted a monogram that they could use beyond their wedding day. We worked on designs with a slew of existing fonts and scoured books of vintage ciphers and monograms, but nothing was quite right; ultimately, I sat down with a sketchbook and scrawled loops and curls until a shape emerged that we were excited about. Jack scanned my sketch and recreated the shape in Illustrator, evening the curves and balancing the shapes.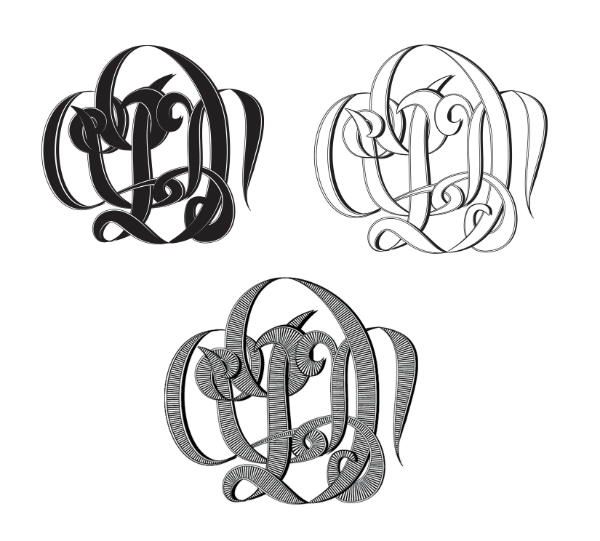 Initially, we offered Nick and Danielle three variations on the design – a dark fill, a hollow fill and a striped fill. Since the monogram's debut was to be the thank you cards, the couple opted to have us finalize the dark version, which would hold its own with the floral motif.
Eventually, the monogram worked its way into other projects. The bride designed and assembled her own coordinating wedding programs, featuring the monogram on the cover, and the couple used the file to make shirts for the bridal party to wear during the Jack and Jill party. We printed, matted and framed a large copy as a wedding gift.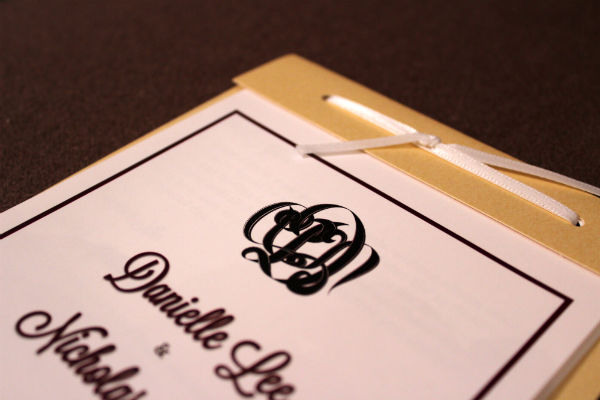 This monogram was a learning process – it drew on both of our skill sets and was an exciting challenge. We eventually utilized the same process (now much more efficient) to create a 2013 monogram for our New Years invites and accoutrement, and are working on other similar projects right now.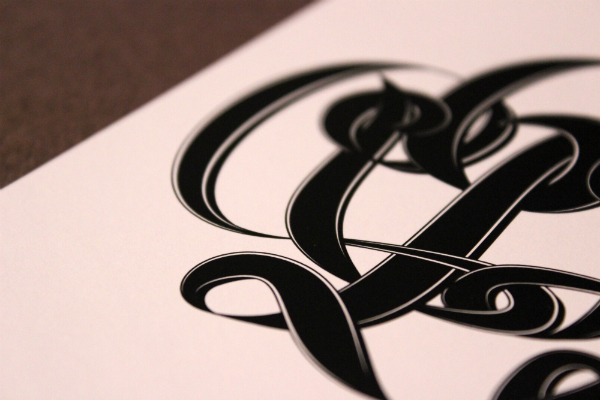 Want more monogram inspiration? We've got a pin board for that!
image credits: 1,2,3,4,5,7,8,9-Union Jack Creative; 6-Danielle Dulchinos