The next installment in Nick and Danielle's wedding suite: thank you notes.
To afford plenty of writing space, we opted for a folded card design with a blank interior. The dark plum floral motif from Danielle's shower invitations was utilized here again, and the stock was a heavier, matte white – all the better for writing on.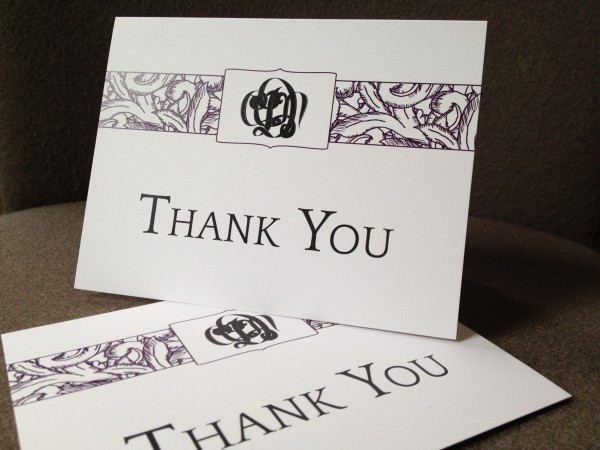 Also making its debut is the couple's custom monogram, made from scratch. (More on that in a later post, once she goes public in a larger size.)
Keeping the design to two colors kept costs lower, and the reappearance of the floral motif balanced the weight of the monogram and the text.
Nick and Danielle, thank you!