Earlier this summer, just before our offer was accepted for the hopeful house-to-be, we agreed to take on the design and layout of the innaugural issue of Don't Take Pictures, a publication from The Kiernan Gallery.
Amidst the housing drama, we packed and unpacked our computers, downsized our office to fit in our temporary bedroom, took the UJC shop offline (don't worry, the posters will be back soon!) and kept at it. Last night, over evening Americanos, we finally got final documents to the gallery to go to print.
And here it is!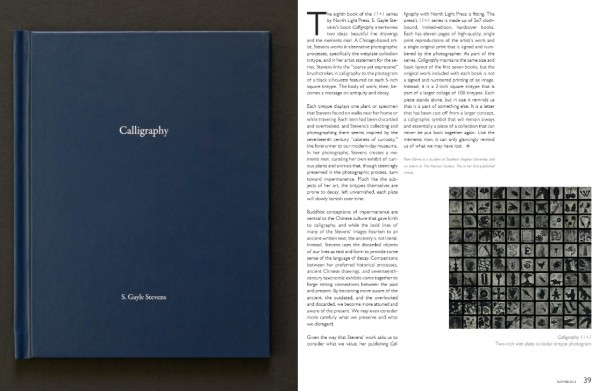 Don't Take Pictures reflects on the differences between "taking pictures" and "making photographs." Issue 1 features six artists who have previously shown at The Kiernan Gallery, as well as reviews, interviews and content surrounding the business of art. Along with the journal—available in print through MagCloud—limited edition prints from each artist will be available for sale online and at the gallery over the coming months.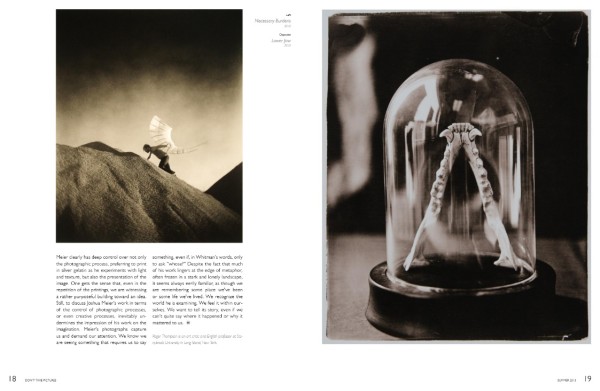 Trying as it may have been, we really enjoyed this project, were happy to get to know the featured arists as we did the layout, are so excited about the final design, and can't wait to see it in print. If you'd like to peruse online, Don't Take Pictures is available digitally for free.
Be sure to also catch our interview with Kat Kiernan, owner of The Kiernan Gallery, about our focus and thoughts on designing for artists, photographers and other creatives. It's on page 48!
image credits: Don't Take Pictures