We're excited to finally have wrapped up a project we started last March, while I was training for the marathon.
Modeled after vintage train rolls, this poster features each of the eight towns runners pass through along the route of the marathon. Streamline Press printed them for us, offset on a heavy, bright white stock, and we're so happy with how they turned out.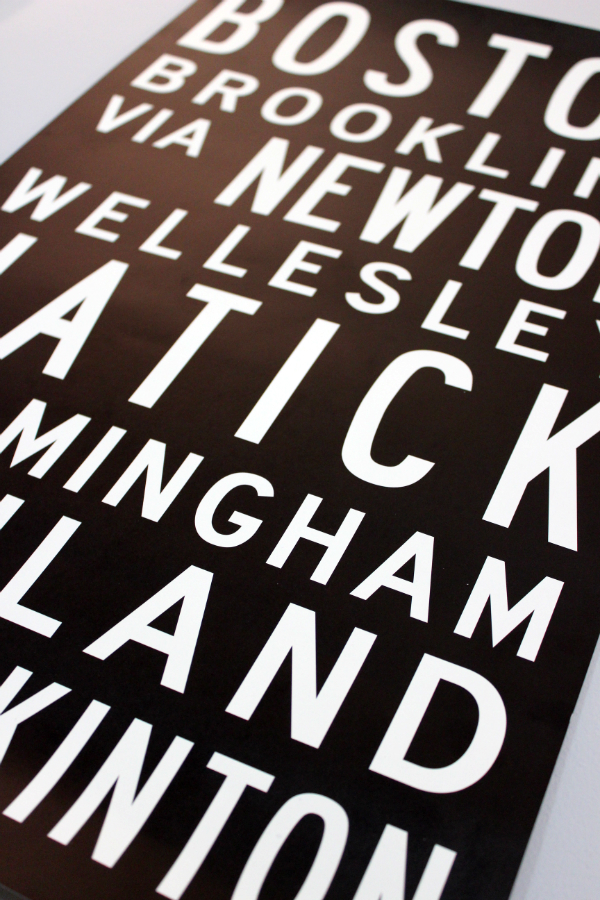 Even in our dining room, hung only with binder clips, we're growing more and more fond of this one – it's a handsome piece.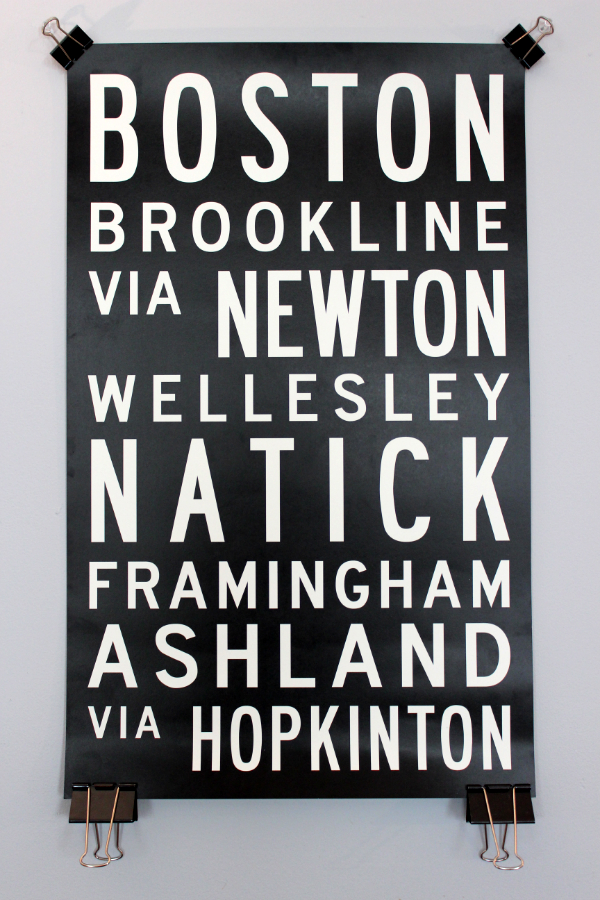 The excitement doesn't stop there! We've set up shop with Big Cartel to make the marathon poster available for sale. Have you run Boston? Know someone who has or plans to? Check out the Union Jack Creative shop to get your hands on one!