This week, apparently, artists creating with unexpected materials are striking a chord for me.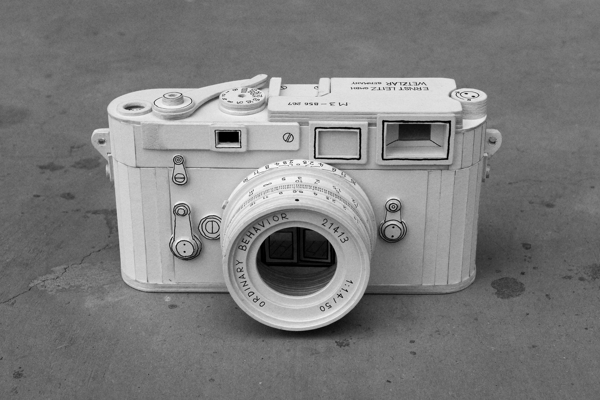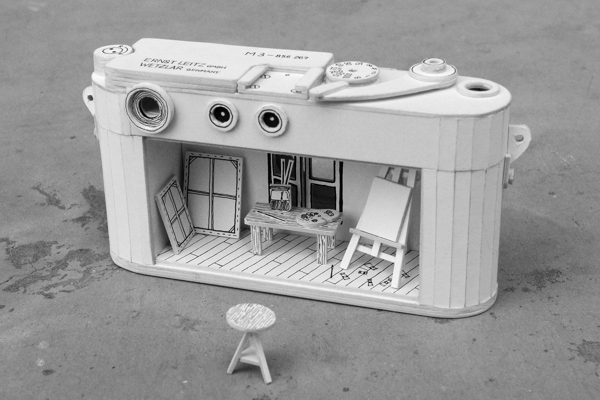 In his Ordinary Behavior series, Kevin LCK has constructed dioramas within cardboard and paper models of familiar (if not always thoroughly modern) gadgets. The works are intended to interrupt assumptions about our behavior and interactions with others and with technology, and they are detailed, beautifully constructed, and true to the artist's illustrative roots.
Katharine Morling's "Time" carries a similar high-contrast, drawn appearance to the camera of "Object #2," but her characteristic black-and-white works are ceramic. Morling's sculptures feel immediately surreal, as the material, finish and subject matter are incongruous (another favorite: this chainsaw), and similarly serve to challenge assumptions and inspire reflection and consideration.
Find more work from Kevin LCK, including the Ordinary Behavior series, on his website. Visit Katharine Morling's portfolio to view more of her ceramic sculptures.
To look back at older Common Ground posts, head to the archives.
image credits: 1,2-Kevin LCK; 3-Stephen Brayne for Katharine Morling