The living room of our rental was afflicted with a space lamp.
Really, I assume the light fixture (which we've had it out for from the get-go) was from the early 90's, and not the future, but it was difficult to tell the difference. Aside from being oddly shaped, it cast a terrible, harsh light from above that made every guest to ever grace our sofas look ghastly, tired and old; it was the kind of light that made the circles under my eyes exponentially worse in photos, and the worst possible light to have at parties.
So bad, I didn't even take a before picture.
Perhaps, instead, this before shot of the replacement chandelier will do? We were desperate. Jack rescued this beauty from our usual source, Boomerang's in Jamaica Plain. The brass was awful, the wiring questionable, but there was some potential in the mid-century curves of the piece.
Enter, Jack's electrical prowess.
Then, a can of Montana spraypaint in Union Jack purple.
If you've ever had occasion to spraypaint anything, and you haven't tried Montana paints – you're missing out. This paint coats so evenly, sprays so finely and is so devoid of drips that it's well worth the few extra dollars over Rustoleum.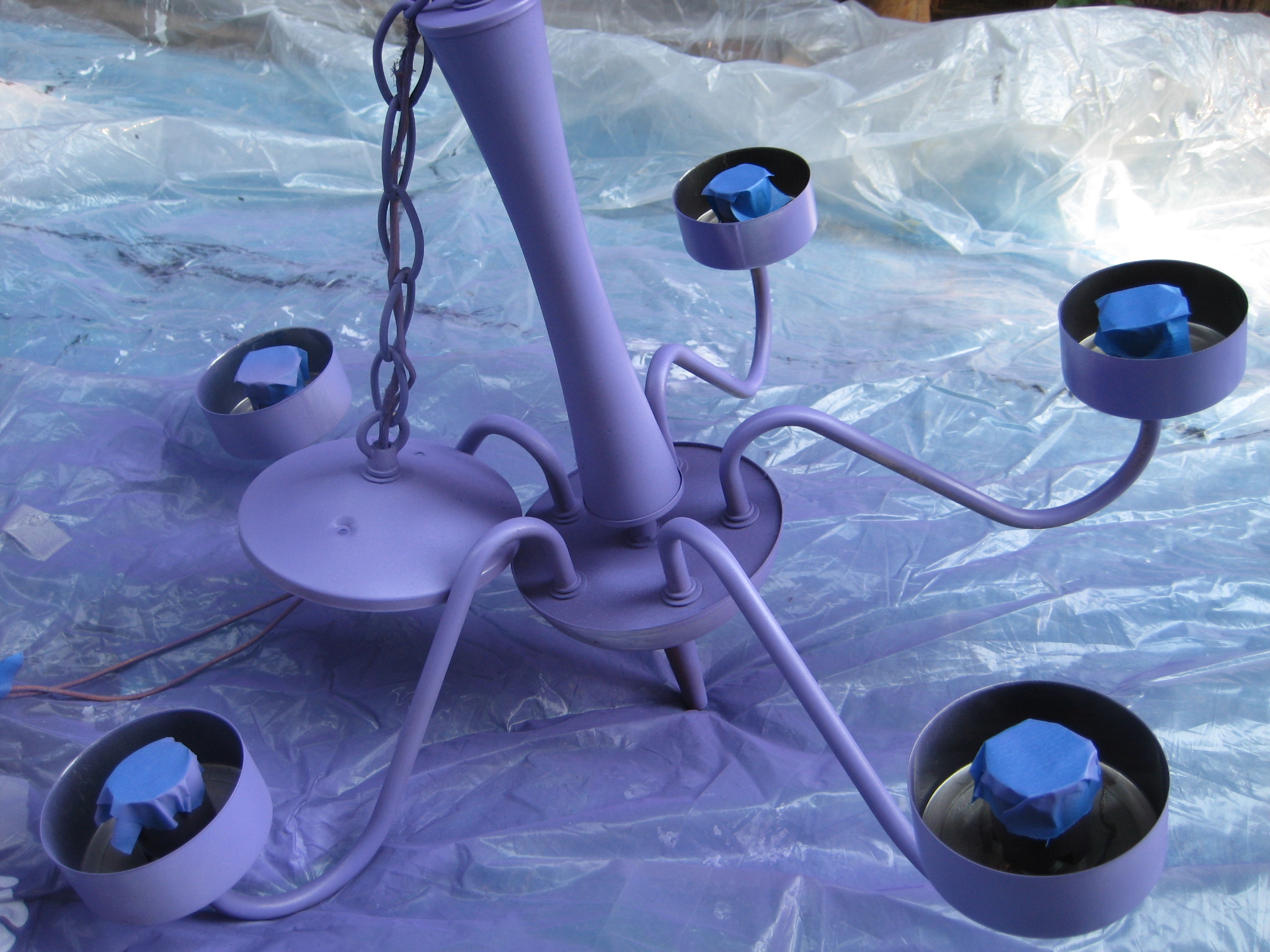 Adieu, space-lamp!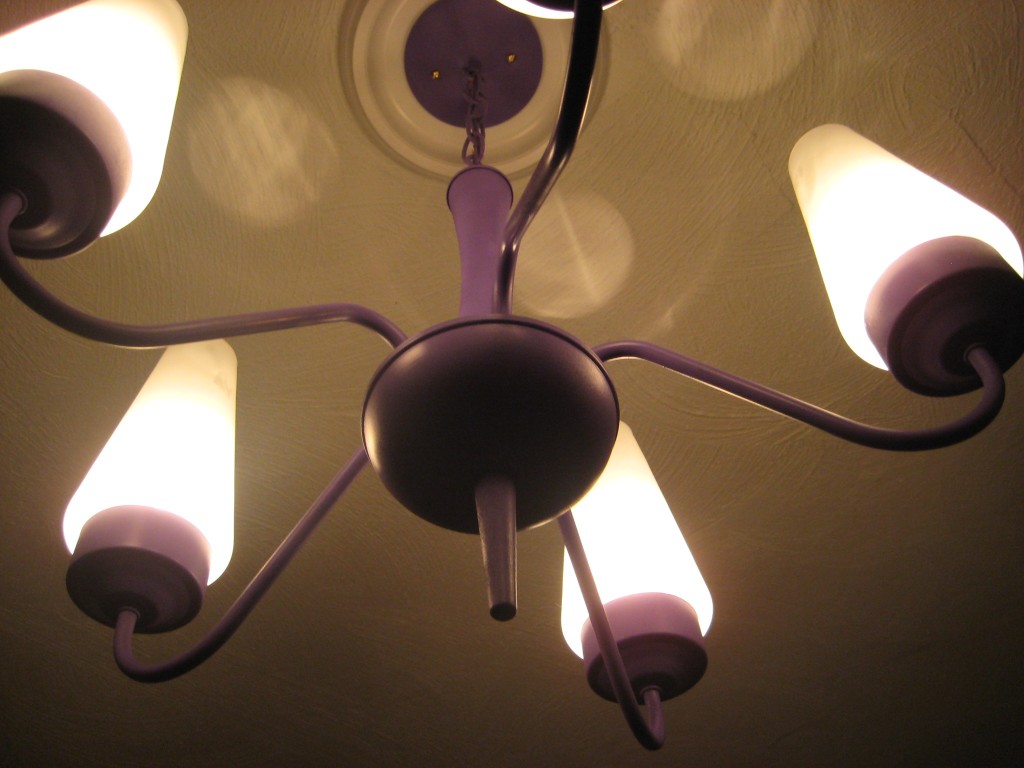 To be fair, this piece still is not quite right – the light is very, very yellow, and the chain is a bit too short for our high ceilings. We do rather enjoy the punch of purple in our otherwise grayscale living room, though, and despite the yellow tone, the light it casts is more flattering and better-diffused than our previous fixture.
We're hoping to try alternate bulbs and add length to see how it looks with some adjustment, but – what do you think? What's your favorite way to add color to a room, and have you ever tried spraypainting an accessory?