We've taken the day off work to spend some time finally finishing an as-yet-underutilized alcove space in our apartment, assembling Ikea cabinets and turning into an alternative to my usual dining room table workspace.
But never mind that. Our alcove space is one that doesn't make sense, a holdout from a previous renovation that doesn't do quite what you expect; it will be lovely when we've finally assembled everything instead of stashing tools and supplies in the corner and hoping nobody would notice, but it won't ever so successfully capture the beauty of unexpected outcomes that Daniel Arsham and Margie Livingston identify in their work.
Arsham's works highlight architectural details behaving in unexpected ways: walls ripple, ceilings drip and payphones decay. Livingston creates sculptures from draped acrylic paint, layering and pouring to leave a resulting shape that speaks to a textile rather than a liquid medium.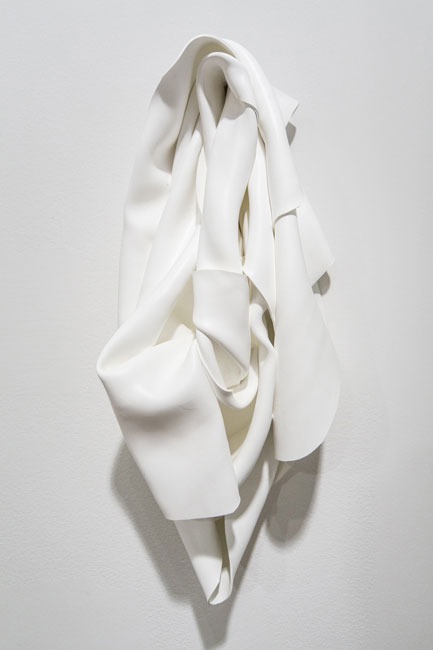 Read more about Daniel Arsham's work at Yatzer, and see much more in his portfolio. Find Margie Livingston's work and portfolio online as well.
For previous Common Ground posts, head to the archives.
image credits: 1-Union Jack Creative; 2-Daniel Arsham, via Yatzer; 3-Margie Livingston, via |WSSS|RSCHN|