We're heading into a working weekend (watch instagram for more pictures of paintbrushes – the thrill of it!), but we're kicking back tonight for Thelma and Louise with friends (strictly costume research, with cocktails).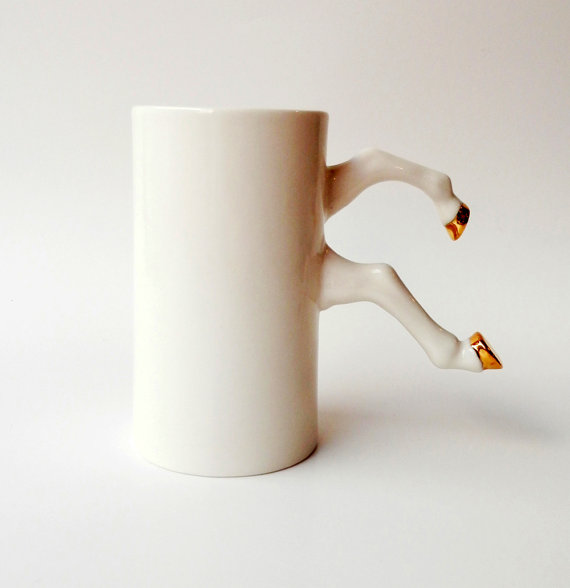 Before you log off for the weekend, peruse barceramics' Etsy shop (including the delightful mug with gilded hooves, and also a seasonably appropriate batwing variation), ogle some pretty impressive Sharpie work on a car, lust after the dwelling of Dave 1 from Chromeo, consider Norway's new abstract currency designs, and have a laugh at a free font For Personal Gain.
If you're in Boston this Saturday, be sure to check out the Illuminus lineup, too!
image credit: barceramics