Windowpane checks starting appearing all over the place last fall, making a grand resurgence in fashion and decor.
The checks that are currently popular on everything from pants to pillows also bring to mind two stark, geometric works from contemporary artists Hyo Kwon and Jannis Kounellis.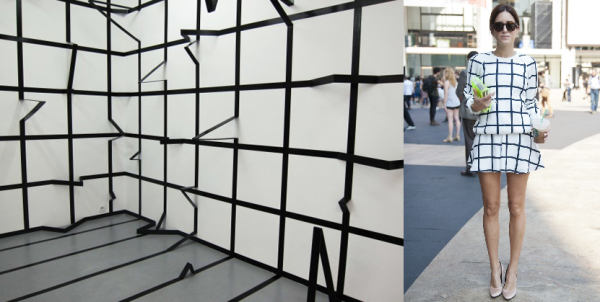 Click through to see more from Hyo Kwon and Jannis Kounellis in their portfolios. Where else have you seen windowpane patterns popping up?
To take a look at past "Common Ground" posts, stop by the UJC archives.
image credits: 1-Hyo Kwon; 2-Olive & Oak, via Pinterest; 3-Jannis Kounellis, via Patternity; 4-Raydene Salinas, via Pinterest