Léo Caillard's clothed classical sculptures have been hanging around my Pinterest boards for months waiting for the right context in which to share them – and this week, I happened upon their match made in GIF heaven.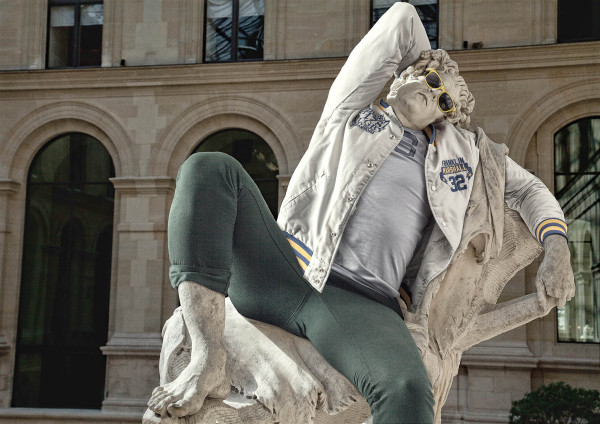 For Hipsters in Stone, photographer Caillard worked with Alexis Persani (who retouched the images) to present classical sculptures dressed as contemporary hipsters. Digital artist Zack Dougherty creates mesmerizing ainimated GIFs, often incorpating classical sculptures taken out of the gallery space or morphing into abstract, faceted forms.
Both artists' portfolios warrant a closer look: find more Hipsters in Stone, and other projects (Art Game is another particular favorite) at Léo Caillard's site, and scroll through Zack Dougherty's seemingly endless collection on his tumblr blog. In either case, you won't be disappointed.
To take a peek at past "Common Ground" pairings, check out the archives.
image credits: 1-Léo Caillard; 2-Zack Dougherty