Every once in a while it's good to take a step back and look at the big picture – or the much, much bigger picture.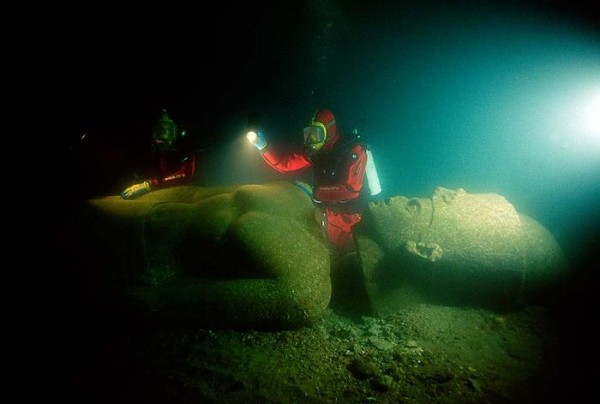 Might we suggest a scroll through Cary Huang's Scale of the Universe visualization? It's simple, but incredible. (Find more interactive projects from Cary and twin Michael on the HTwins site.)
Then read up on the sunken city of Heracleion – the images are stunning, and the story enthralling.
Cheers!
image credit: Franck Goddio, via FullyM