Last week, the Globe events team announced a love note contest on twitter – submit your note for a chance to surprise your sweetheart with a prize.
I quickly tapped out a silly haiku.
A few days later, a response: "We'd love to surprise your sweetie!"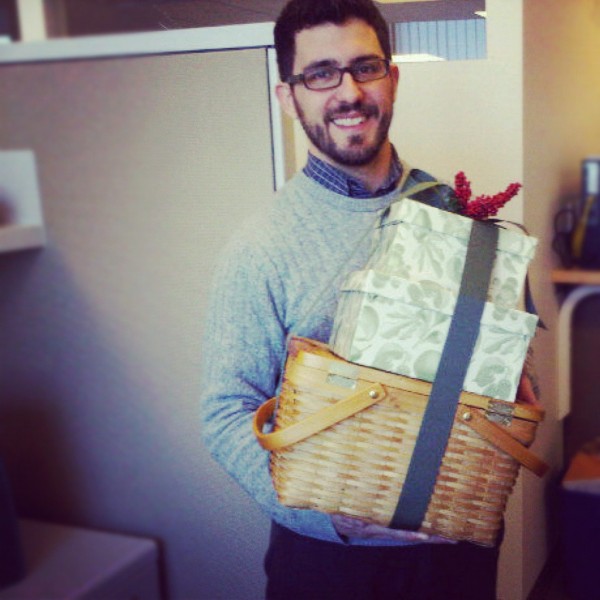 And so it was that on Friday, Jack received an unexpected visit midday, during which he was awarded a whole stack of Pemberton Farm goodies for "breakfast in bed."
I do so love a sneaky surprise…
To see more Boston love notes, check out the #bostonlove tag, and stop by @GlobeEvents on twitter.