What, this wasn't part of your New Year's celebration? That's a shame.
We kicked off 2012 with our annual shindig, with a few new additions – most importantly, a photo booth. We'll share this year's invitations and a few recipes from the fete that were a hit soon; in the meantime, a few of our favorite shots.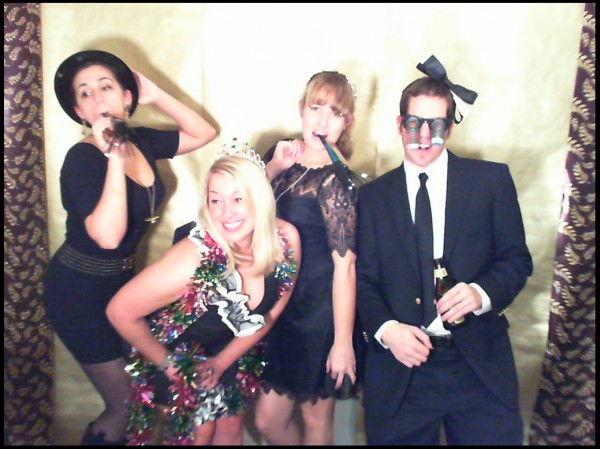 In short, foam swords were a good choice.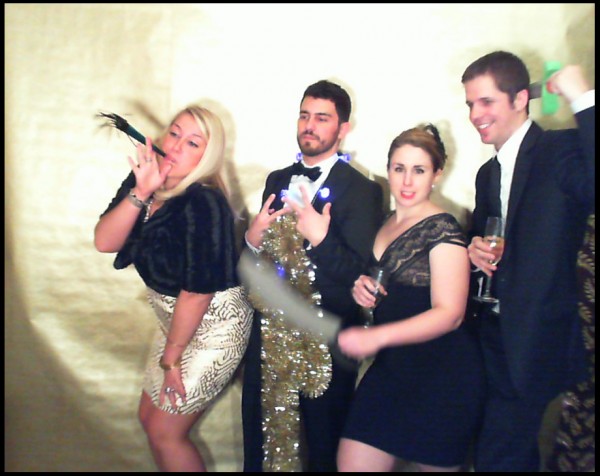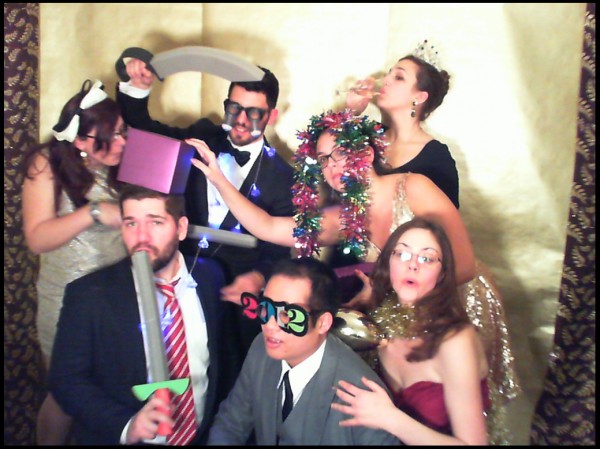 We'll do a few things differently next year (our camera struggled to capture people in motion, and a few great scenes ended up tragically blurry), but all in all, success. We ran out of time to craft the mylar masterpiece I was envisioning for our backdrop, but our stand-in would be very easy for anyone to do.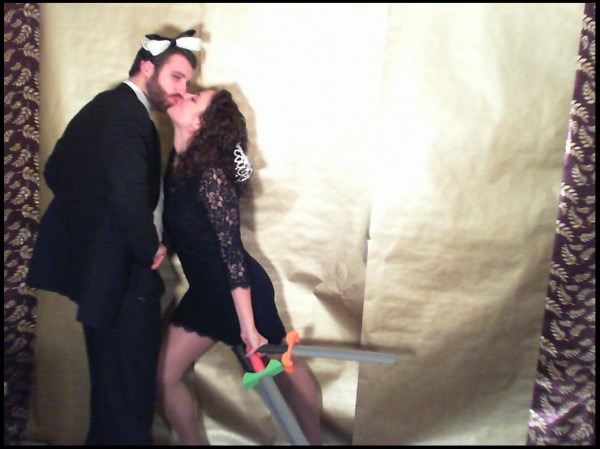 We found gold wrapping paper, folded the end of each roll around a spare curtain rod and let the rolls drop to the ground. Add a bit of tape to keep things together as people move around, and some brighter-than-your-average-party lighting to keep things sharp – et voila!
Most of our props – and the wrapping paper backdrop – were found deeply discounted at Day-After-Christmas prices. I only wish I had picked up even more ridiculous things…
And so, the planning for next year begins. Happy New Year!