As we look toward September and the shift from summer to fall, we're finding our schedule filling up rapidly – as it always does this time of year. This week, most of our evenings are occupied with client work (which is excellent, of course), but last weekend we had a chance to fit in plenty of our own excitement as well.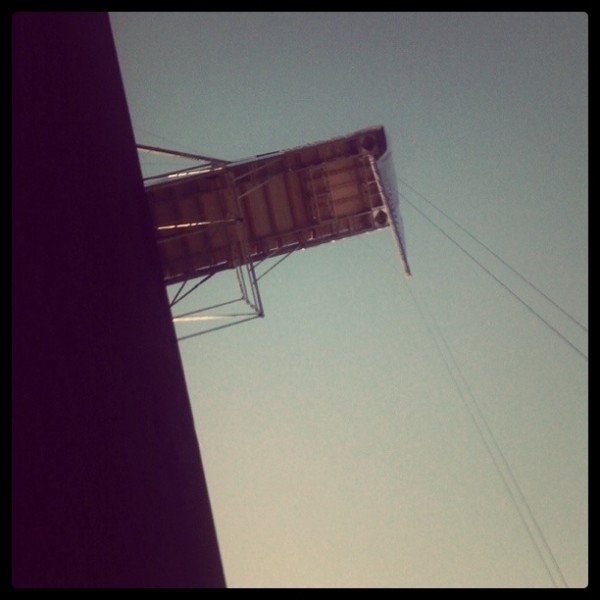 Friday night brought restaurant week shenaningans, and Saturday morning I fit in a long run (and dragged Jack out for a few miles) before we headed down to the ICA to check out the Red Bull cliff diving competition.
That strange picture? That's the underside of the diving platform.
Attached to the roof of the ICA.
From which divers flung themselves into the harbor.
Needless to say, it was a pretty amazing event. What does need to be said, though, is a quick word on how wonderful it was to see the ICA and the surrounding area used, for the first time that I'm aware of, as it was envisioned. 23,000 people turned out, bikes completely overran the place, the museum was at capacity and the unique shape of the ICA building made the spot the perfect location for the first urban stop on the diving tour.
Check out that crowd! The diving itself was amazing, but as ICA members since the day the new building opened its doors, we were thrilled to see such a wonderful turnout to the area, as well. Very exciting stuff.
After things wound down at the ICA, we grabbed margaritas at Papagayo, then headed over to the North End to take in the Fisherman's Feast festivities, per annual tradition.
Sunday, with minimal shower risk in the forecast, we suited up and headed out for a ride to Lincoln, MA – home of the Gropius House, and the deCordova Museum (the deCordova is free if you bike!).
We hit only one torrential downpour, outran the rain on the ride home and collapsed at Penguin for refueling and preparations for the busy week ahead.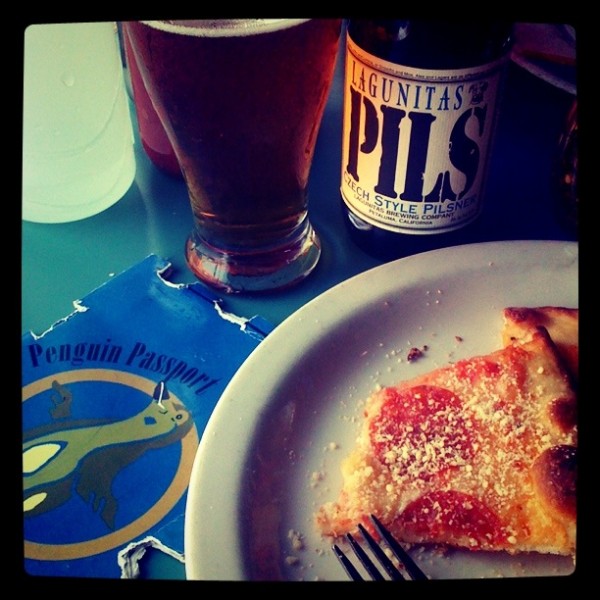 Here's hoping you caught some sunshine this weekend as well!