Due out in July 2016, the next Ghostbusters movie will be a series reboot – featuring an all-female foursome! Leslie Jones, Kate McKinnon, Melissa McCarthy and Kristen Wiig have been cast in the spirit-slaying roles, amid much consternation from people I assume are afraid of powerful women and change.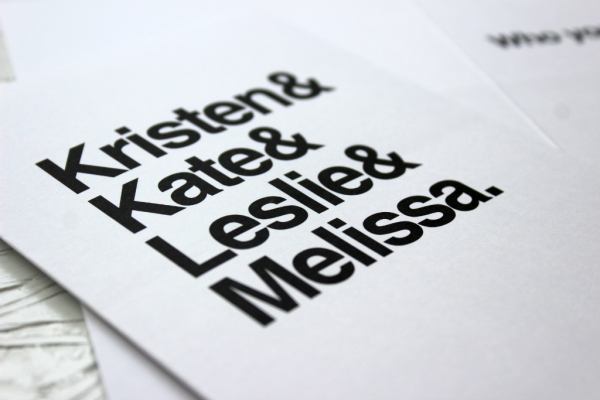 We put together a bold, 5×7 folded note card as a nod to the new cast. Using Helvetica in black ink on bright white stock, in the style of Epic Meal Time, the leading ladies are featured on the card front.
Inside, admittedly a bit cheekily, the greeting reads, "Who you gonna call?" It's perfect for fans, naysayers, and all of the strong women in your life, and it's available in our shop today.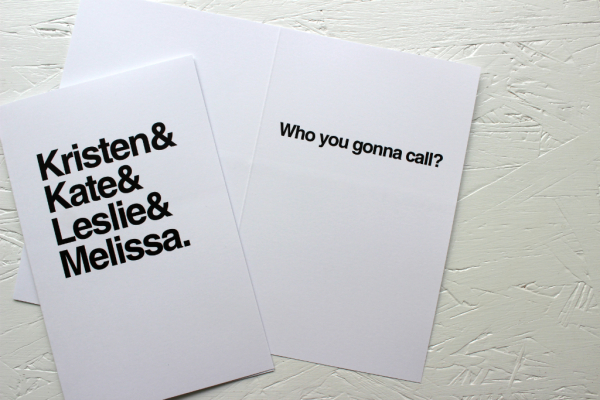 image credits: Union Jack Creative