Setting aside personal political perspectives, I still felt it necessary to share the concept of Occupy Design.
As a couple with backgrounds in political science (him), international affairs and anthropology (me), the idea of going beyond hand-drawn signs to associate good design and effective infographics with political protestations is intriguing beyond partisan bounds.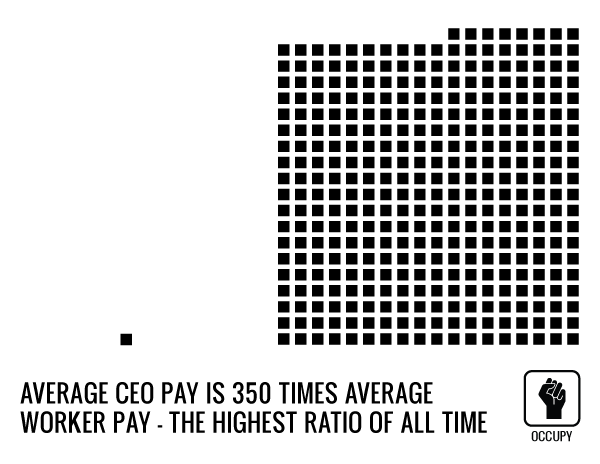 Occupy Design has started out with a small selection of protest signs, logistical signs and universal icons; they are accepting work going forward in all aesthetics, but I would argue that the clean, simple design of their inaugural work speaks volumes.
If the #Occupy movement tickles your political fancy, you can read a great deal more about the background of this particular project at the Occupy Design FAQ.
image credits: Occupy Design