After watching all of the hubbub surrounding Warby Parker unfold during New York Fashion Week, I was feeling a bit left out. All of the parties, all of the chic spectacles, all of the rave reviews – poor Boston, missing out on the fun!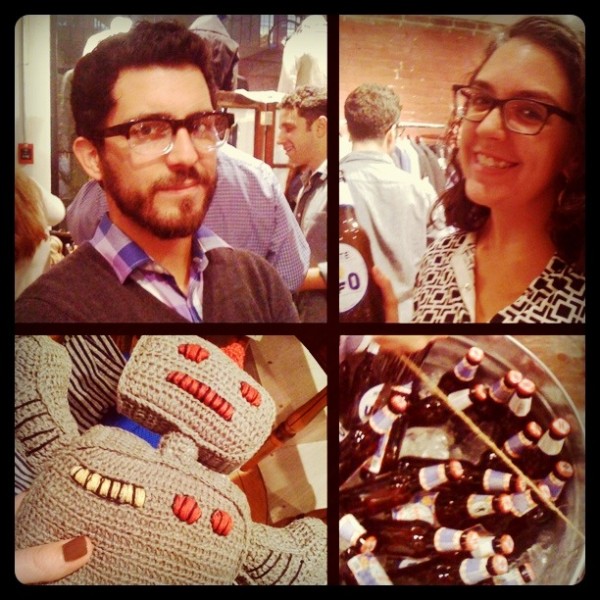 Fortunately, they read my mind, and when an invite to a Warby Parker event at Stel's wandered across my path, I signed us up. We brought Marisa, too.
Warby Parker has taken the bespectacled world by storm, providing exceedingly hip frames at a remarkably low price point: $95, including prescription lenses and shipping. They'll even send you up to five pairs to try on at home for free. By cutting out the middlemen – designing their own frames, operating primarily online and not having optometrists on staff – Warby Parker keeps their costs, and yours, low.
An added perk: for every pair sold, they send a pair to one of one billion people worldwide lacking access to glasses that will help them learn, work, read and communicate.
Jack is in the market for new glasses, and after spending some time with Huxley last night, he's feeling smitten. Marisa is pondering a whole new collection, and she and I are both partial to a monocle for Jack; he's not convinced.
WP, maybe you should have another shindig in Boston – we need more time to change Jack's mind.